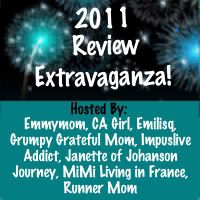 Welcome back for more Review Extravaganza fun! Today, we are reviewing April, May and June. These months were a bit harder for me to look back on because they were the happiest months of the year. SO much has changed since then and many days, I wish things would just go back to the way they were.
In April, it started to get hot outside and we stayed cool by going to splash pads almost every week (sometimes multiple times a week).
Petey and D are so cute together. They loved being able to play all of the time and on that particular day, we had taken them to BK after.
April is also the month we got Astrid, our bunny. When we realized this was an animal Petey wasn't afraid of, we jumped at the chance to have one in our backyard. Unfortunatly, she didn't make it through the summer. RIP Astrid the black bunny.
Flattering picture, huh? April is the month we celebrated our 4th anniversary. Boss' aunt and uncle took our kids and we had a fabulous night just to ourselves.
May is one of the two big birthday months in our house. Petey turned 3 and was beyond excited to unwrap this movie.
And Boss celebrated his 26th birthday and got one of our favorite games.
In May, with the help of many others, I threw my friend, Leyla, a baby shower. It was so much fun and she scored so many cute things for her little princess.
In June, we spent most of our days at swim lessons with D and his mom. Petey did so well and I hope we get to take lessons again next year.
We also spent all of our Fridays at the summer movie program at Harkins. This was the kids first time at a theater and my son never took his eyes off the screen. :)
To celebrate the end of June, I decided it was time to get my wisdom teeth out. It was really painful for weeks and I am so glad that I don't have to feel that way anymore. We had so much help from so many people and were so blessed in so many ways.
I know it's going to be hard to muster up the energy to review the next three months, as they've been the hardest months of the year, but I promise I will still come back next week to review them.
And that's how Suze sees it.