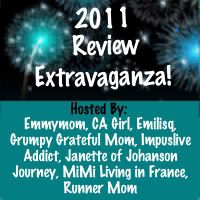 October started out with a very special boy turning 2. He had a wonderful Toy Story birthday and made this face when opening most of his presents. :)
October also hosted many Halloween parties for our family. I loved the kids costumes this year but would like to do something easier next year with the little miss.
I also went back to work full time for 3 weeks, starting on Halloween. What a fun day to begin work, since we dress up.
The first weekend in November, my sisters were all in town and we attended Time Out for Women together. We had a blast going to the Science Center together that morning with no kids...since we really are all kids at heart anyway.
Also in November, I won a gift card to the Cheesecake Factory so we took the kids and went on a family date. This almost never happens and it was so fun.
The kids experienced Tucson through the beautiful backyard view of my in laws new home.
November ended with a very special holiday, Thanksgiving. It was fun to spend time with my family (including one sister from out of town) and watch Grandpa play with the kids outside most of the morning.
December was Petey's very first dance concert. She did so well and we were proud to watch her perform.
Christmas seemed super busy but was such a fun couple of days. The kids were so excited for their Santa presents (which I have yet to blog about).
One of the most special events in December happened 2 days ago. My brother in law, Fatty, got married in the temple to his beautiful bride, Katie. Both of our kids were excited and they love Katie SO much. We are so happy to have her in our family.
Hope you enjoyed this last review!
And that's how Suze sees it.