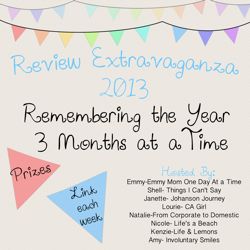 Hello, once again. This week's recap is April, May and June. Let's get started, shall we?
April:
-
I posted about our 6th year,
a post that is no longer easy to go back and read but a significant post that I think will be important to my children someday.
I had to laugh at the messes this boy makes or
I would probably go insane.
It was a wonderfully sad day when we had to
say goodbye to Sister Crockett for 18 whole months.
The best part of remembering that day is realizing this month is her halfway mark. Yippee! The kids talk about her often and we love sending and receiving packages and letters.
May:
May is a birthday month at our house.
Petey turned 5
and looked gorgeous while doing it.
Mother's Day was celebrated by
getting pedicures with my sisters and mom.
Petey had her end of the year
dance recital.
There are so many things I could say about her wonderful teacher. We sure miss having her this year because of how incredible she was.
June:
June started out with a super fun visit to
Disneyland!
We learned that Petey is a daredevil and LOVED Tower of Terror and many other big rollercoasters that mommy refused to go on. It was also my first time riding Tower and Terror and I may or may not have cried during the ride. Seriously, I shudder just thinking about that experience.
As soon as we got home, Petey had a few days of dance workshops before her tryouts. Guess what?
She made the team!
We were so excited for her and we've loved the new experiences she's gotten to have this year in dance.
June was also the month my big boy, Spidey, learned how to float all by himself and became a great swimmer.
As you can see, I'm so proud of my kids. These months were full of accomplishments and so many fun things. I am so grateful I get to enjoy being their mother every day of the year.