A fellow blogger friend of mine pointed me the way to a new blogger friend who is doing a fabulous Friday link up post for 4 whole weeks.
Each Friday, I will recap 3 months out of this year...which completely goes along with my Flashback Friday posts. Perfect!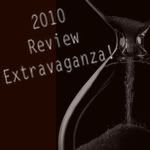 In January of 2010, I made
these
goals. Some of them happened, some of them didn't even come close to happening but 2010 has been a happier year and also a successful one.
In January of 2010, Petey and Spidey were this size.
And Spidey was attached to me most of the time.
Also in January, I became reunited with some very special photos of a very special girl whom I named my daughter after. 2010 marked the 9th year since her passing.
In February of 2010,
my husband told me I dressed like an old lady.
It took a while to stop thinking about that every morning as I got dressed but it doesn't seem to phase me anymore. And I still love him. :)
Also in February of 2010, I was trying to work on my weight. My husband took this picture of Petey and I outside my parents house riding my brother's special scooter.
And my son puffed up and became a butter ball. :) Love this kid so much...love him even more with his head full of red, curly hair.
March 2010 marks the first time we took professional pictures as a family...not a family of 4 but ever as a family. It also marks the meltdown my kids had at the end of our shoot.
March also marks Petey's second tear duct surgery. Hard day for momma since I had to do this one alone but we made it through with only a couple days of a bloody nose and a groggy girl.
The post that stuck out to me in March was
here.
At the time, I was taking a lot of things for granted and I think that post really brought me back to reality. I actually go back and read it often...I should just print it out and have it on my nightstand.


And that's how Suze sees it.